FAIRING AND ALUMINIUM PARTS
Majority of custom builders work with mild steel sheets when forming new bike arts. I decided to work with aluminium. It cracks easily when you push on it too much. It melts suddenly when you weld it. But once you practice it, you will love it.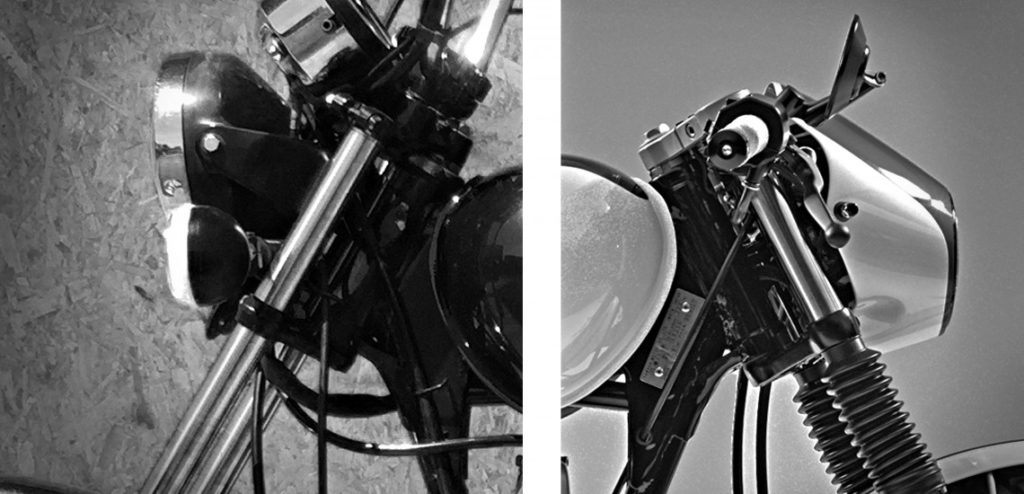 The donor bike was a practical vehicle. The large front light (even though not that powerful), big turn lights, chrome-plated speedo and tacho. The transformation brought, besides more sexy small gadgets and indicators, also a new, aluminium fairing and, of course, other hand-made aluminium parts.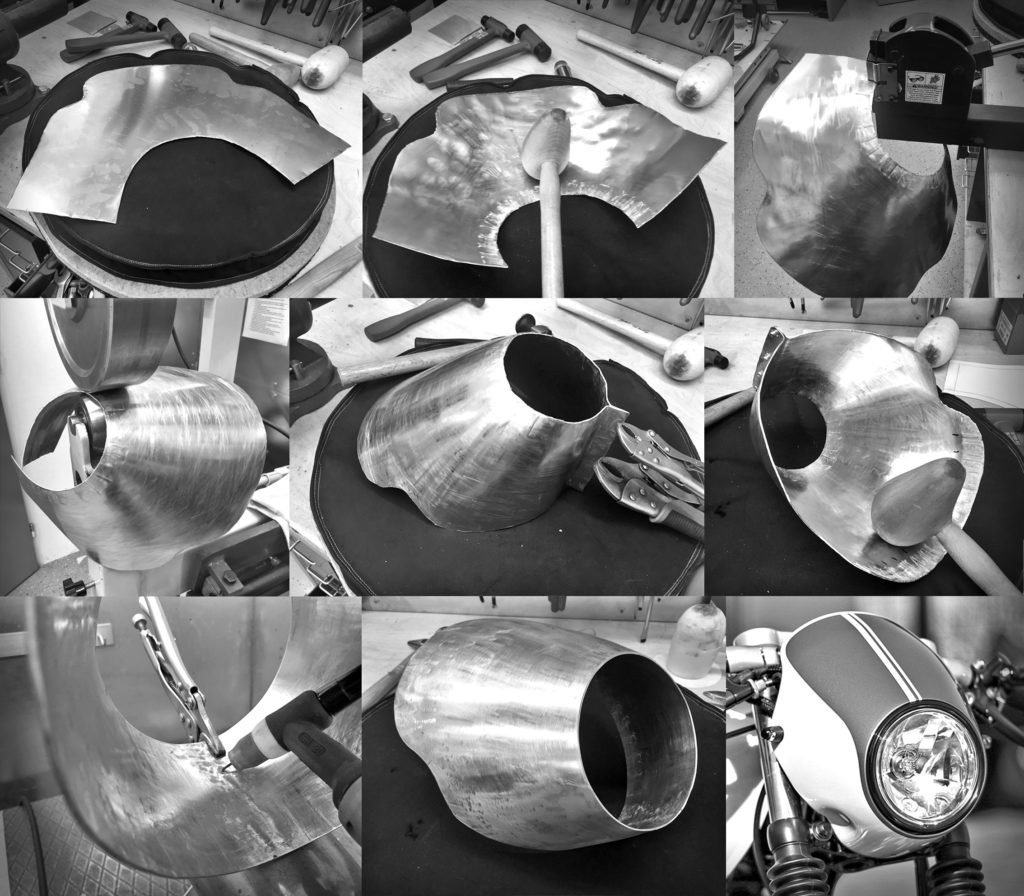 Once you decide to form anything from a flat metal sheet, you have to be aware that there will be many "prototypes", until you end up with the final product. All my metal parts are made of 1,5 mil 5754 aluminium alloy. The fairing was my first lesson of using a planishing hammer, a sand bag, a metal shrinker and an English wheel. The process was full of disappointments, but the final product fits the bike perfectly.
When forming a fender, the most important thing is to fit the radius of the wheel. But the problem is that there are two radiuses – not only the wheel diameter, but also the curve of the wheel crosssection. So, you can end up with many fender prototypes. Just like me. Majority of them are two much curved. This happens when you shrink the metal more than needed. And then, there is no way back. You have to throw it away and start from scratch. The one you see is the forth one. And it finally fits.
Aluminium is a big challenge. And it gets even bigger, when you decide to work with 1,5 mil thick sheet. It is tough to form, but you will love the final product – firm and stable. And what is great, you don't have to fold the edges – it is thick enough to be only brushed to make smooth, curved edges.