EXHAUST AND STAINLESS STEEL PARTS
The exhaust is always a challenge. You can go and tape the original pipes, finishing in a kind of custom look, which, however, does not necessarily look good. It is the easy way. But you can choose the pro way and make the brand new pipes. Stainless, of course.
My original, 1981 pipe was not that bad looking. Made of mild steel, chrome plated, but no sound. Good for neighbors, bad for a new sexy bike.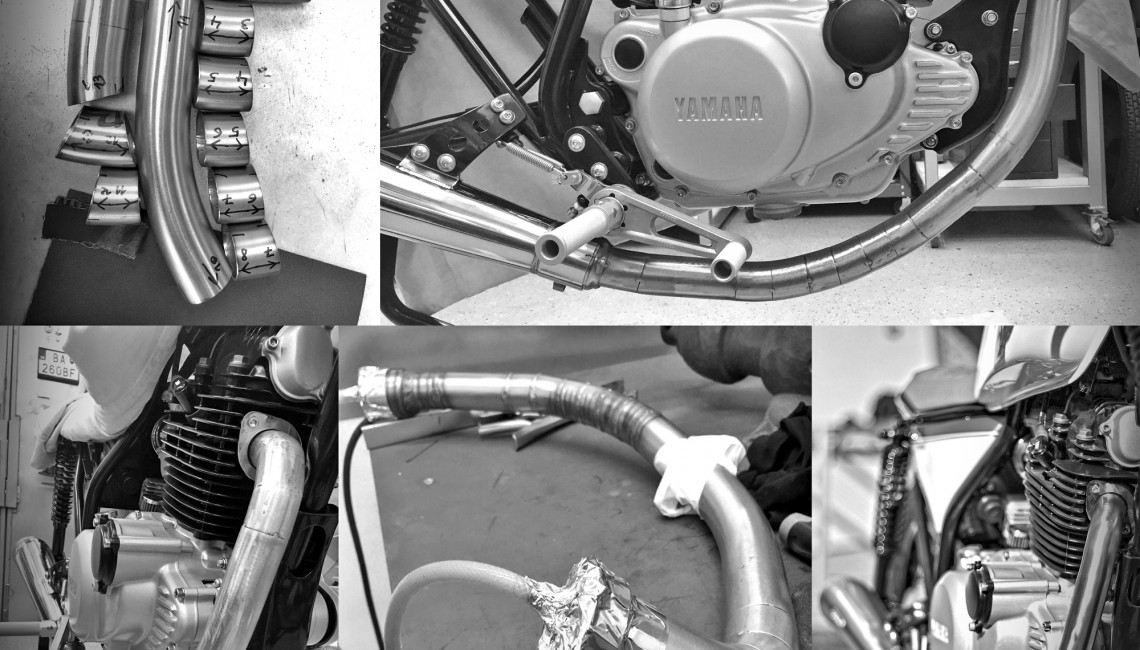 The exhaust was hand made of 15 pieces of stainless steel tubular bends. It was TIG welded, back-purged first, then grinded to a smooth shape and finally fine-brushed to get a nice compact look. The muffler is a stock one, but also fine-brushed to get the same look as the exhaust. The baffle had to be silenced down to meet street requirements. The label with the name of the bike milled was finally riveted down to the baffle.
Another stainless part is a chain cover, which replaced the old, plastic one. In fact, it only covers the sprocket, but enough to stop the dirt from smudging the rider's back. The design respects the shape of stainless steel wheel spokes. The same label with the bike name logo, as in case of the baffle, was finally attached.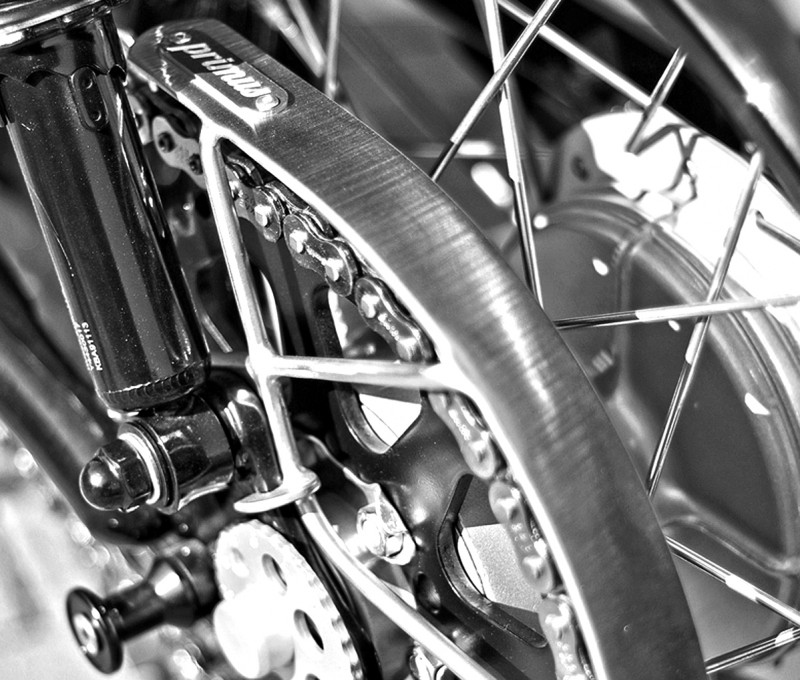 Stainless steel is a great material. It's fun to weld. But the best thing about it is that it doesn't require any final coating. All stainless steel parts on Primus are brushed. No polishing, no coating.