Some parts simply have to be replaced. This applied to a front fork yoke, which was originally a totally functional cast with no trace of design. So, I asked my son Matus to design it, based on my draft proposal.
The original yoke of Yamaha SR250, made in 1981, was very functional, full of technical holes, threads and sidings. It was ready for top bar clamps, but the new bike will have clip-on handlebar clamps. So, there had to be something done with it.
The new yoke was designed to house a small analog speedo and four mini led indicators. It was specially designed by my son Matus, who is studying industrial design at the Academy of Fine Arts and Design in Bratislava, Slovakia.
CNC MACHINING AND FINISHING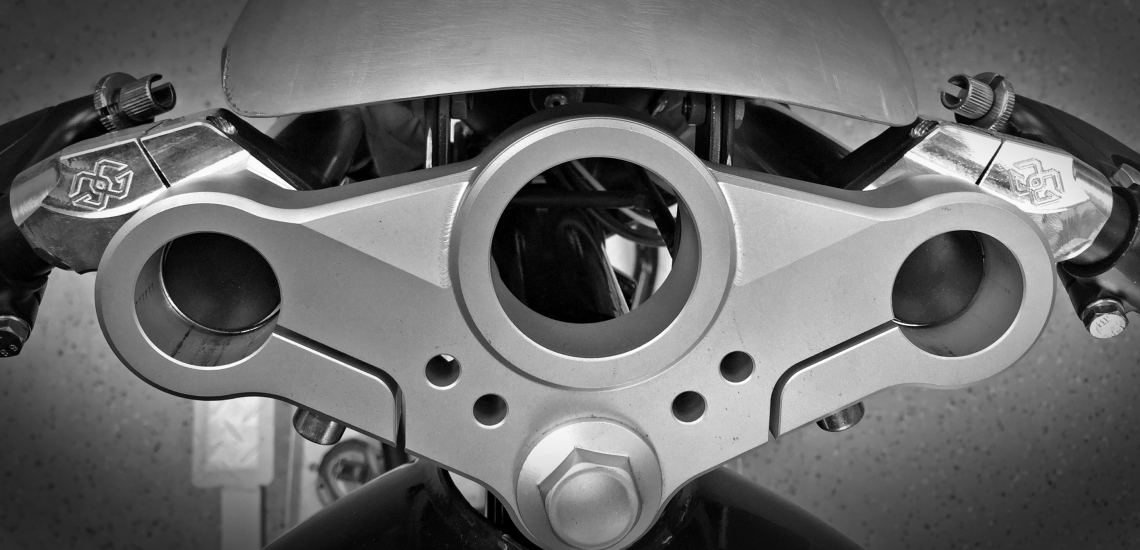 The final CNC product was made of 5083 aluminium alloy and sandblasted afterwards by small glass balls to soften the surface. Then, it was powder-coated by transparent layer of paint.